Queen Studios' January 2022 Review
This month's review is tied together by Queen Studios 2022 Kick-off event. Queen Studios host several events throughout the year showcasing what's instore for the months and years to come. And the January Kick-off event was our first event of the year. It was a chance for our team to showcase their idea's, and most importantly what they have created.
2022 Kick-Off Event
The event took place on the 22nd of January at Notting hill Art Centre in Hangzhou, Zhejiang. Everyone from fans and collectors, to industry specialists and partners, came to have a sneak peak at what goes on behind closed doors. The event kicked-off with a talk from the Guys who run Queen Studios, Jason, Mok and Oliver Liu. The all gave their thoughts on the quality of QS collectibles and to welcome a new era for the team.
Jason's Opening
Opening, was Queen Studios' Cofounder and CEO, Jason. Jason delivered a very welcoming opening speech to kick-off the event. And thanked everyone for their support over the past year.
In just 3 short years the Queen Studios team have been able to create more collectibles in different scales and sizes for diffeent licenses. None of this would be possible without your support and the support of collectors in China also. 
Mok's Future
Second, Queen Studios' Co-founder and Chief of Operations Mok spoke. He explained Queen Studios place in the industry. He described how the Queen Studios brand is evolving along with its collectibles. See his comments below
"The domestic market is brilliant, and it's time for Queen Studios to start offering overseas fans a taste of the first-class realism in collectibles our domestic collectors have. This spread to other markets will be fuelled by the talent of QS's artists and a new line of collectibles. 2022 is the year we expand our offering to more countries around the world!"
Oliver's Reveals
Finally, Queen Studios' Art Director and Co-founder Olivier Liu had the exciting role of unveiling some of the teams newest collectibles, sharing the stories and insights behind each one. 
See the revewals below.
The Joker (Police Uniform) 1/1 Bust
This Queen Studios' 1/1 life-size scale bust of the Police Uniform Joker stands at 87cm tall. Compared to Queen Studios' other DC hyper-realistic Joker statues; this life-size Joker bust takes the likeness of Heath Ledger to another level, showing the character scars and all with no make-up.
The bust captures the Joker moments before he tries to assassinate the Mayor of Gotham at City Hall. On closer inspection, you will see that his expression recreates this moment with stunning accuracy. Also, for this bust, we spent hours studying images and movie screenshots so that we caught every detail of the Police Uniform. We're incredibly proud of the results. 
Bloodstorm Batman 1/4 Statue
The Bloodstorm Batman is our newest collectible from the Artist Series. For this statue, we worked with Japanese artist Hiroaki Nakamishi. To create this statue, we've taken elements from the horror genre as well as some inspiration from the Orcs from the Lord Of The Rings. 
Although inspired an named after the DC Comics "Bloodstorm Batman", we've gone for a more real-life approach. When you look at this statue, we want you to feel that this is could be a real character. A characer that has jumped off of the page and into real life. This statue might not be for everyone, but that's okay. It's a work of art for those that appreciate the genre, and something that will be timeless. 
The Joker Life-Size Statue
The Joker 1/1 Life-size statue was first unveiled at China Joy in July 2021. The Queen Studios team have been working on this statue for some time, and displayed an early version at the event. At that time, the general feedback was okay, but there were improvements we clearly had to make. Since then, we've made the following asjustments. 
Re-worked the head sculpt and portrait to capture the character even closer improving the realism. 
Updated the quality of fabrics used working with highly skilled tailors for more movie accuracy
Re-done the hair with a new cut and style. 
After these improvements, we believe we're much closer to the character than before. But more improvements will be made. We also understand at this time we have a lot of Joker collectibles in various scales. We've created this one to one because we haven't seen anyone make the character in this scale and do it justice. It's also on our bucket list to make such a collectible, and as we had the opportunity, we didn't want to have any regrets by not making it. 
Loki Life-Size Bust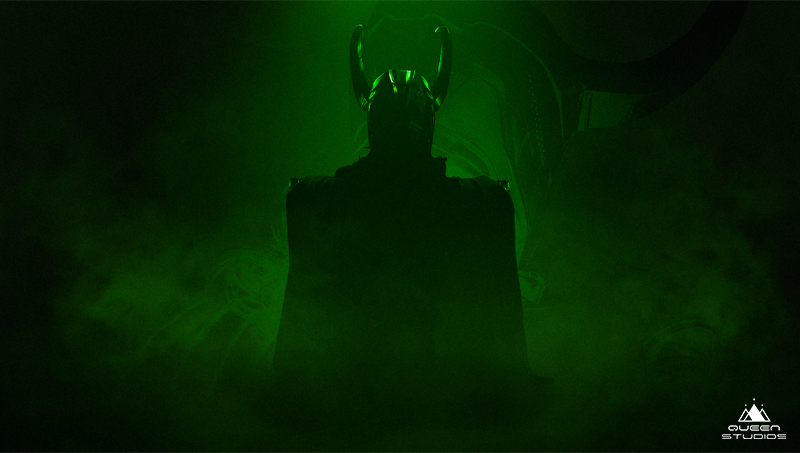 Loki is a very special character for Queen Studios. This was our first licensed Marvel collectible and the first hyper-real silicone bust licensed by Marvel. It's coming up to 4 years since we started to make our first bust, and we wanted to celebrate our new US license with a completely different version.
For this 1/1 bust, we've captured Loki from the final act of the first Avenger's movie. Cast in Tom Hiddleston's likeness, the Prince of Asgard wears his regal body armor with his bronzed horned helmet fitting perfectly on his head. As everyone knows, Loki is the God of Mischief, and we've crafted his portrait to express his deviousness and cunning. 
As our first bust was only licensed in China, we hope more collectors around the world can order this collectible.
Museum Line Collection
 The Museum Line collection is a joint artistic series of statues by Queen Studios and Russian 3D artist Maria. It contains three of our favourite DC superheroes, Wonder Woman, Superman and Batman, all presented in a monumental style taken from real life marble statues. The design of these collectables is made to resemble real world marble Monuments, essentially a homage to these heroes.
The Rise Of The Great Sage
The final reveal is something the entire Queen Studios team is elated to uncover. A Chinese Story, The Rise of a great Sage. You may know it best as the Monkey King: The Hero Is Back.
Seeing as Queen Studios is a Chinese company, it makes sense for us to dip our toes into some brilliant home-grown stories. The Monkey King is one of China's most iconic characters, and in 2022, we'll join forces with the team behind the new Monkey King movie to make our first statue from a Chinese IP. 
New Collectibles: Phase 1 Of 2022
Following the success of the offline kick-off event, we're pleased to share that we are planning an online event for collectors. We hope this can take place sometime in February or March. Make sure you sign up to the monthly Newsletter below so you don't miss any updates!
GET THE LATEST NEWS AND UPDATES
If you want to be one of the first to find out about new products and get the latest scoop, then sign up to our awesome new newsletter!
---
Post by Luke Wainhouse
---
2 评论
---
---