Queen's Chronicle - March 2021 Collector News
March Madness may be a basketball tournament, but it's also an apt description of what we're all going through this month.
With the release of the Snydercut, the climax of WandaVision and the start of The Falcon and The Winter Soldier, it looks like our wallets are going to experience pure devastation with the new PO's announced in relation to these shows alone. 
With less than a few weeks left this month, the Queen Studios team have decided to blow the dust of the old Queen's Chronicle, and share with you what we have in store for collectors this month, and possible the next! 
MARCH PRE-ORDERS
The month is almost over, but we still have some awesome collectibles on the way. We're currently awaiting the go-ahead on the following busts and statues, so you can expect these to drop in March or April at least!
WONDER WOMAN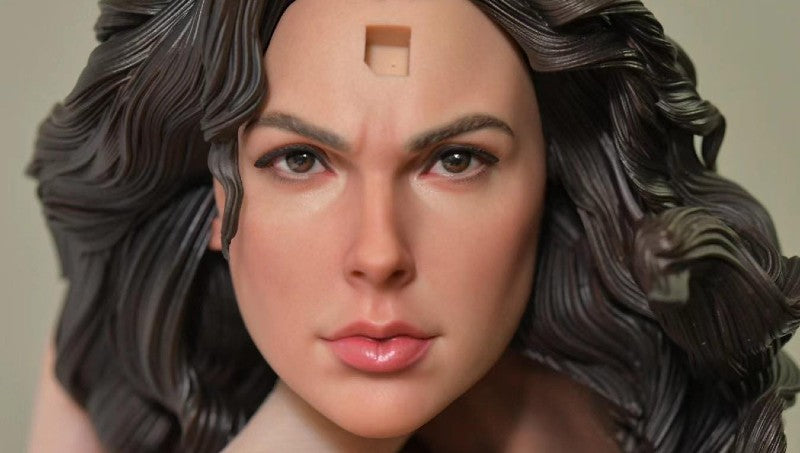 Someone should call a plumber, because Queen Studios has a leak! Haha, that's right, but the good news for collectors is that you can get an early look at the new DC Comics Wonder Woman 1/4 statue. If you're a fan of Wonder Woman, you can expect the new statue to be released some time in March.
VISION
In 2020, the QS team announced the 1/1 life-size Vision bust which took us by surprise. We knew the character could be popular, but we had no idea how popular. After releasing the final images, the general consensus from collectors indicated that we needed to include his cape, and a light-up feature in his infinity stone.
Taking this feedback on board, our artists went back to work to make some more tweaks and changes, and after a series of Covid related setbacks, Vision is now ready! The timing it turns out is also great, as this month we saw the climax of WandaVision, which really put the character in the spotlight and gave fans an opportunity to see much more of the our favourite android.
STILL AVAILABLE FOR PRE-ORDER
WHAT'S IN STORE FOR APRIL?
BALROG
If you're a member of any collector groups or forums, you might have seen this scary picture being shared. As mentioned in our Phase 1 list in January 2021, we did announce the Lord of The Rings License, and we can confirm that the beastly Balrog pictured above, will be one of our first collectibles. 
This incradible collectible is still in development, but is expected to drop in April of this year. If you're a LOTR fan, keep an eye out for updates. 
COMIC JOKER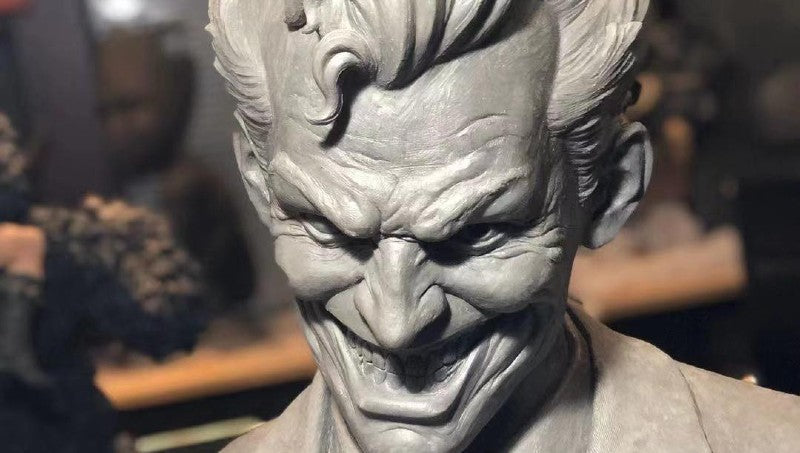 It's no secret that we're big fans of the Joker. In our early days, we caught the attention of collectors with our fan art, before we went pro and started Queen Studios. 
While we're much more known for our movie pieces, we love recreating our heroes (and villains) inspired by their comic book appearances. Therefore, in April, we're hoping to releas our art Director's passion project. The DC Comics Joker bust. The prototype has been hand sculpted out of clay, so look out for more information on this awesome piece and how it was made! 
Now that Chinese New Year has been an gone, we have a straight shot through the summer with back to back PO's. We know that you can't order everything, and you have a lot of other orders this year, but we hope there is something for everyone.
GET THE LATEST NEWS AND UPDATES
If you want't to be one of the first to find out about new products and get the latest scoop, then sign up to our awesome new newsletter!
---