Collector Stories - Sunny From Macau
The Collector Stories series gives us a chance to learn more about people that make the collector community awesome, discover their story and get inspiration from their collections. 
In this post, we meet a passionate Hulk and Batman collector from Macau! 
WHAT'S YOUR NAME AND WHERE DO YOU COME FROM?
My name is Sunny, and I am from Macau! 
HOW LONG HAVE YOU BEEN COLLECTING?
I have been collecting a long time. At first, I focussed on Hot Toys, then around 4 years ago, I started to collect statues in 2016. 
HOW MANY STATUES DO YOU HAVE?
At the moment, I have more than 60 statues.
WHAT WAS YOUR FIRST STATUE?
The first statue I bought was the Prime 1 Studios BVS 1/2 Batman. I still remember the feeling of awe when I first opened the box. The statue was way more impressive and imposing than the 1/6 Hot Toys figures. From then on I was at the point of no return.
WHAT IS YOUR FAVOURITE LICENSE TO COLLECT?
I own a lot of Hulk statues, both comic and movie pieces as well as a few custom made statues. In recent years, Marvel movies have been incredible, I'm a big fan of the Hulk movie as it left a great impression on me.
In terms of my favourite statues, many companies have made some awesome pieces, my favourite and probably the most popular is the 1/3 Hulk by ECC. This Hulk is my favourite due to the quality and the impressive paintwork.
WHICH CHARACTERS ARE YOUR FAVOURITE? 
Besides the Hulk, I am a big fan of the characters from The Dark Knight Trilogy. When I buy Hot Toys, I often order the custom heads with artificial hair to recapture the character as accuratley as possible. In fact, one day, I saw a custom 1/1 Heath Ledger bust which stood out a lot. It was different from anything else I had seen before and the realism was off the charts. This, as it turns out ,was my first piece from the team that later became Queen Studios.
WHAT COLLECTIBLES ARE YOU LOOKING FORWARD TO PRE-ORDERING?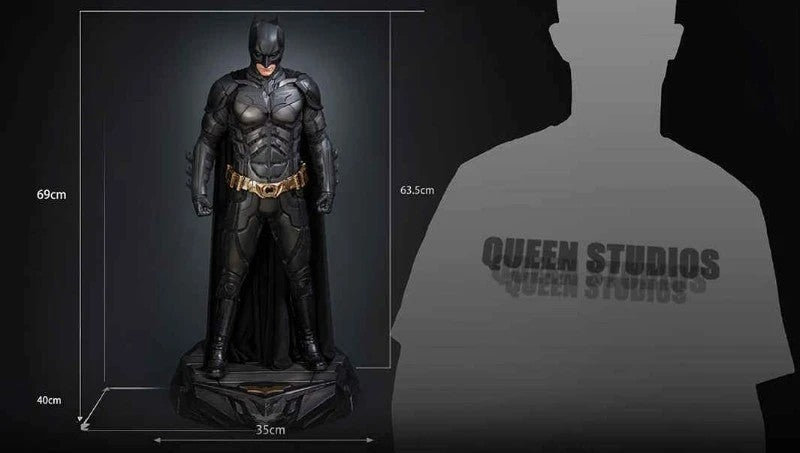 Of course, I will continue to order from QS, and I have also pre-ordered the Batman, and I am most looking forward to the 1/4 Gladiator Hulk.
WHAT IS YOUR FAVOURITE QUEEN STUDIOS COLLECTIBLE?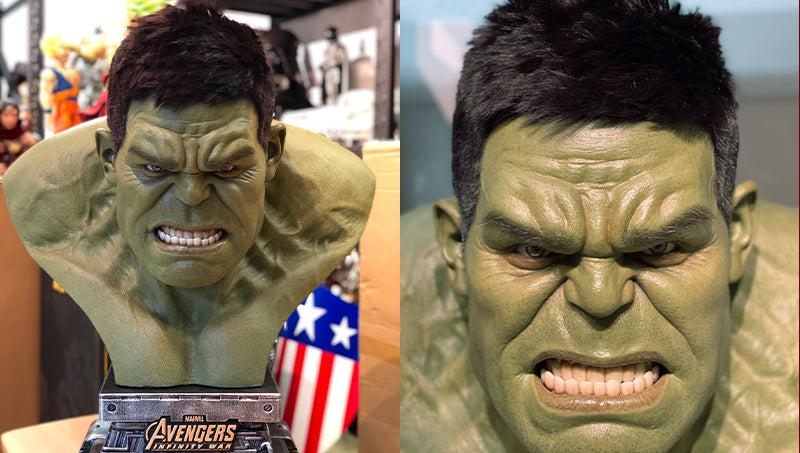 My favourite QS collectible is the 1:1 Hulk Bust. I think this half chest captures the proportion and look better than the Thanos or Loki. I am a massive fan of this piece!
GET THE LATEST NEWS AND UPDATES
If you want't to be one of the first to find out about new products and get the latest scoop, then sign up to our awesome new newsletter!
---