Collector Stories - Christophe from Belgium
If you're an established collector, you'll know what makes this hobby great. It's not just the insprirational art, but the incredible community! If you ever need advice, there's someone on hand to help out, and there are tonnes of YouTube channels, blogs and groups to join. 
In this series, we'll be getting to know more collectors from the community, and unearth their stories. We'll find out what got them started, what their collection looks like, and ask them to share some advice and pearls of wisdom for other collectors both new and old. 
To kick start, we spoke to Chris from Belgium, who gave us a unique insight into his colletcor journey. Enjoy! 
WHAT'S YOUR NAME AND WHERE DO YOU COME FROM?
My name is Christophe, and I am from Belgium.
HOW LONG HAVE YOU BEEN COLLECTING?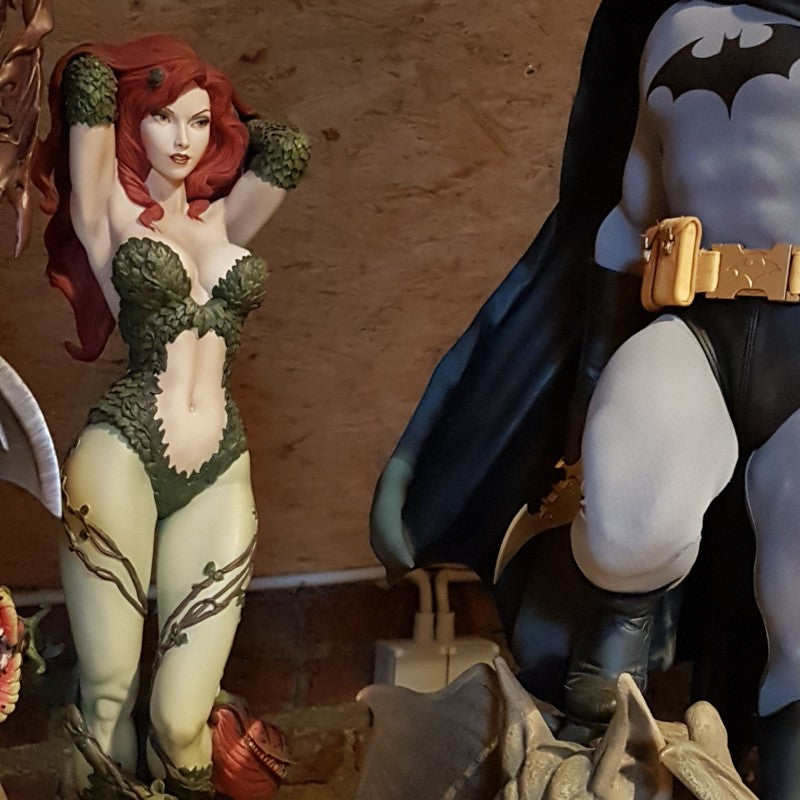 I have been a collector for almost 25 years. My first statue was from Sideshow Collectibles, and I ordered the Sauron Statue (a piece I no longer own), and I bought a Batman and Poison Ivy statue soon after. I continued to buy other statues and busts because I liked their work and the details in each collectible, and this is why I also like Prime 1 Studios a lot.
WHAT IS YOUR FAVOURITE CHARACTER OR LICENSE TO COLLECT?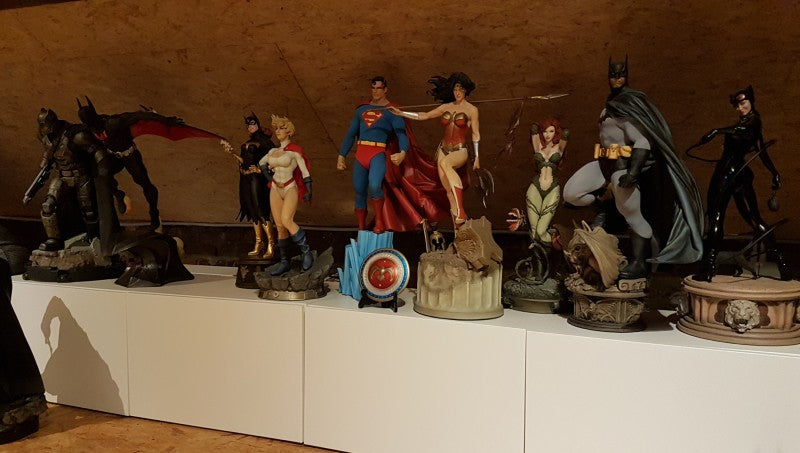 My favorite licenses are DC's Batman, Predator, as well as Iron Man and Thanos from Marvel. I've been a Batman fan since I was 5 years old thanks to the series with Adam West (I'm 44 now).
I wish Queen Studios could get the Predator license as well as Tim Burton's Batman license (a 1/2 scale Keaton Batman would be a dream come true.)
HOW MANY COLLECTIBLES DO YOU OWN?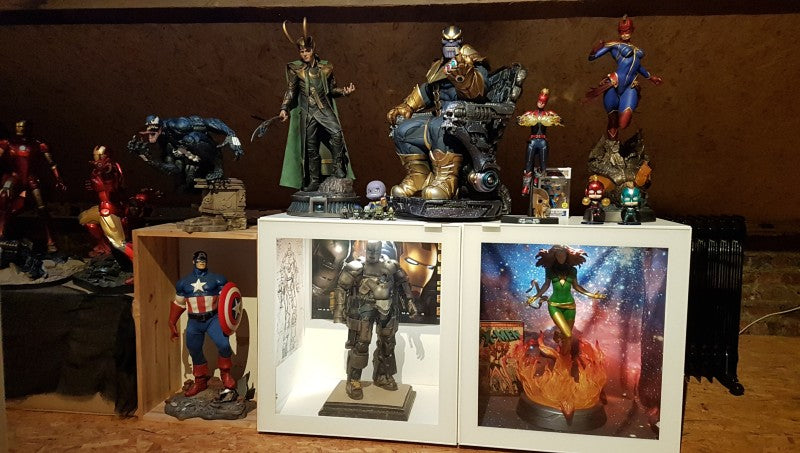 I own about fifty collector's items.
HOW DID YOU DISCOVER QUEEN STUDIOS?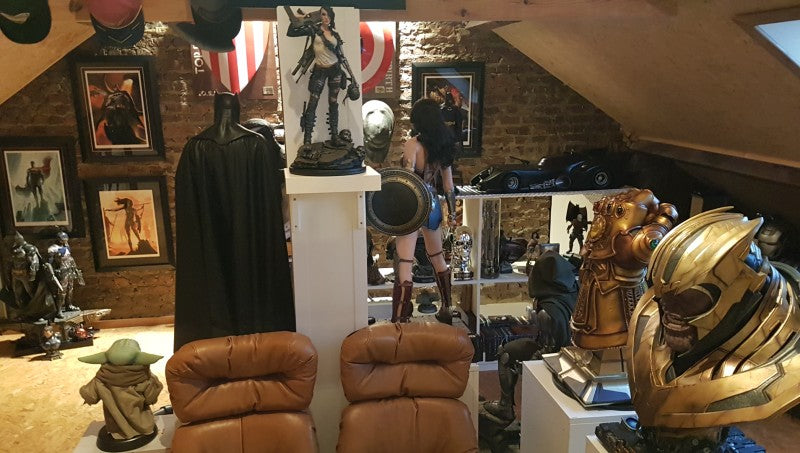 I discovered your company a few years ago with some of your early concept work. But I became more aware of Queen Studios thanks to the superb Thanos bust which I am lucky to have.
WHAT WAS YOUR FIRST QUEEN STUDIOS COLLECTIBLE?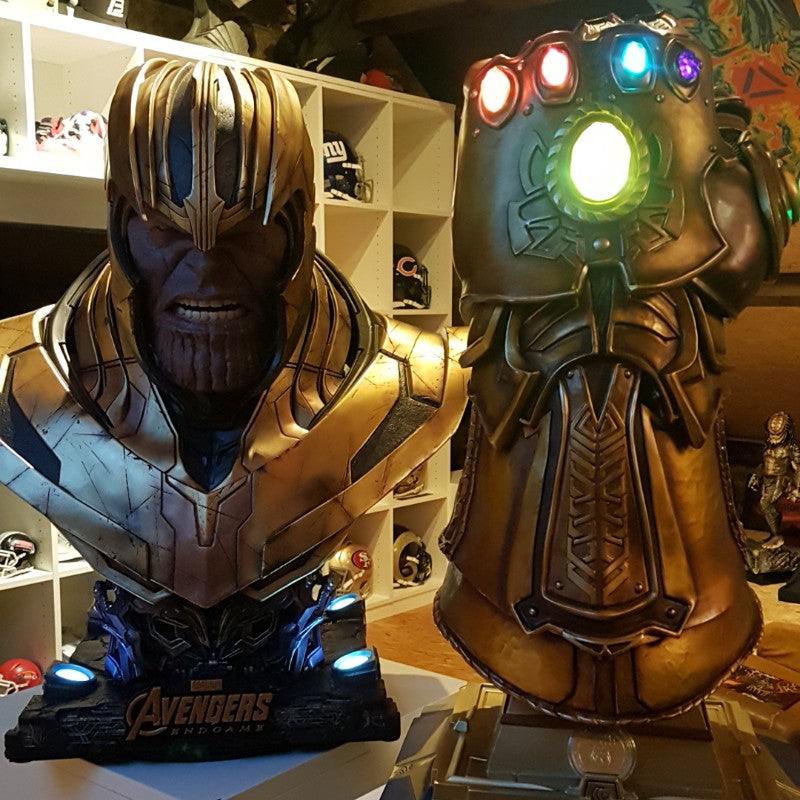 My first Queen Studios collectible is the life-size Thanos bust. I bought this bust because I'm a big fan of the character, and your company has made it a larger than life bust with exceptional details. I'm very proud to own such a collector's item.
I'm happy with your company and I now have 3 busts from Queen Studios. I have the Thanos bust, Captain Marvel and the Justice League Batman. I can't tell you which is my favourite. I love all 3!
I'm now impatiently waiting for the 1/2 scale Aquaman statue as well as Black comics Spider-Man bust!
I must admit, I would love to be able to be able to be like the guys from the Nerdysphere site and be able to make some unboxing videos.
WHAT IS YOUR FAVOURITE COLLECTIBLE?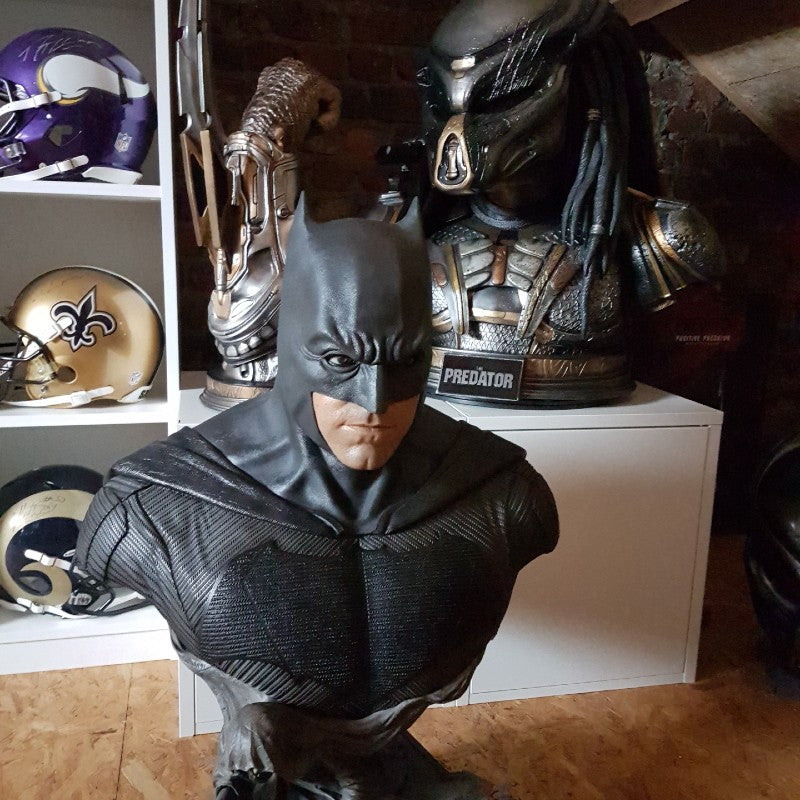 My favourite item is the Batman bust from your company as well as the Fugitive Predator bust from another company.
One bust that I wish I owned is that of Wonder Woman, I find her exceptional.
HOW DO YOU DISPLAY YOUR COLLECTIBLES?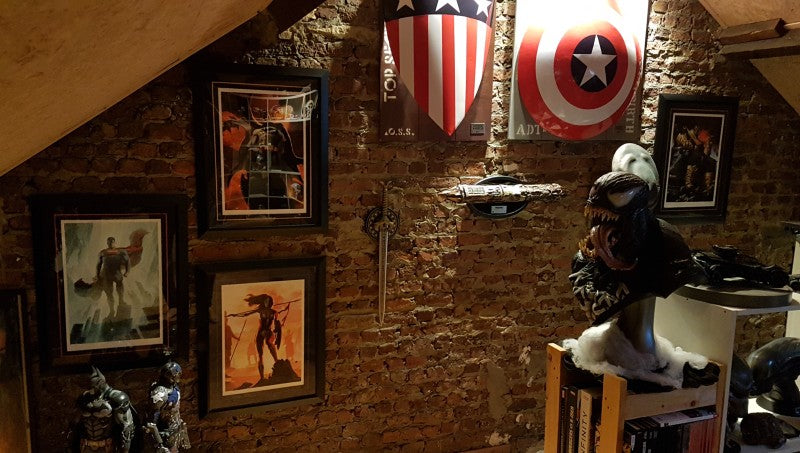 The arrangement of my objects often change place.
I have to buy other furniture in order to complete the setting up of certain pieces including the Batman Bust.
WHAT ADVICE WOULD YOU GIVE TO A NEW COLLECTOR?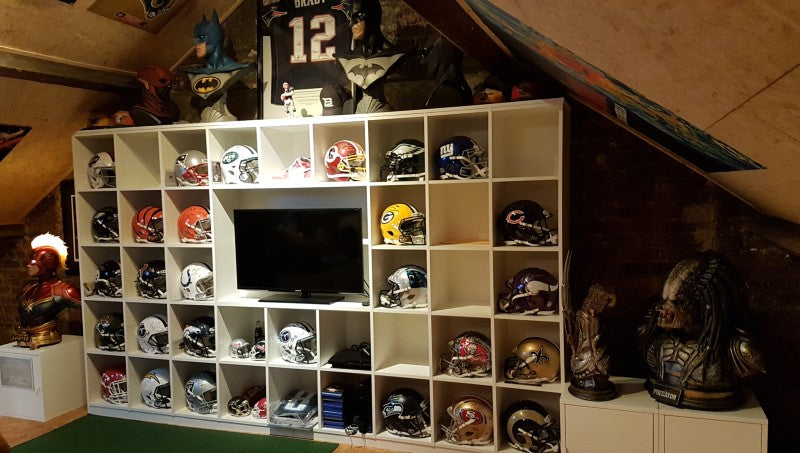 For new collectors, my advice would be to not hesitate when deciding to buy one of your collectibles. They do come at a cost, but it's worth it. In addition, Queen Studios answer questions very quickly and take into account the comments of collectors, which is excellent.
GET THE LATEST NEWS AND UPDATES
If you want't to be one of the first to find out about new products and get the latest scoop, then sign up to our awesome new newsletter!
---
4 评论
---
---